Six Russian Girls Picnic Sex Party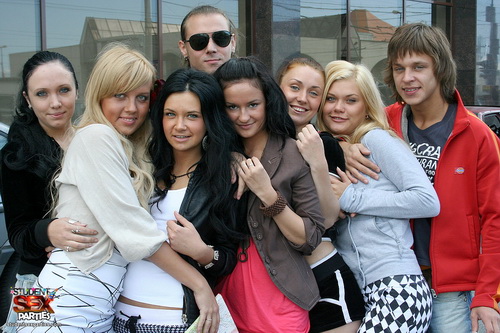 We have three guys (including me) and six (!!!) girls, then two cars and eight bottles of champagne and we are going to the picnic cause it's summer now and we can finally enjoy our holidays. Chicks feel very horny from the very beginning and discussing their cup size seems natural
Moving closer to the river they start kissing and licking each other's tits right in front of me. I suggest that they should definitely swim and it's better if they do it naked to have their bikinis dry.
Our chicks have taken enough shashlyk (kebab as you may call it) and need to work for it! Slim brunette with beautiful blue eyes takes a towel and moves to the river to spend some time alone. I join them! You'll see her sucking his cock and facesitting him and he's thrashing her hard. Everyone else is playing volleyball and drinking when my other friend takes hottie with a bubble booty to the woods where she'll suck both of our dicks and gets drilled in doggy and then works on cock until we cum in her throat.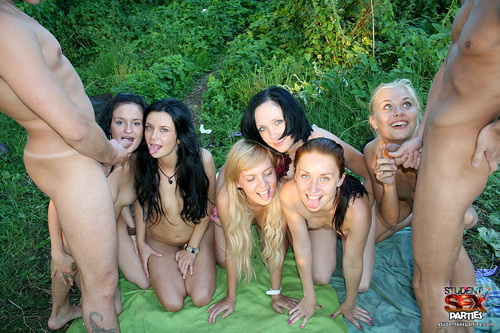 As you remember we have six girls partying with us and some of them thought they wouldn't have a chance to try our dicks. Honestly, that was silly of them
Yes, two of my friends are having fun with a sexy brunette while all of her girlfriends keep drinking but when we finally get together on the lawn we are going to play with everyone present there. Enjoy forty minutes of non-stop sucking and pussy licking with all of our coeds, blonde and brunette, and then shooting a fountain of fresh gooey jizz on their tits.
Episode Pics & Story from Student Sex Parties
Picnic Sex Movie

Picnic Sex Movie

Picnic Sex Movie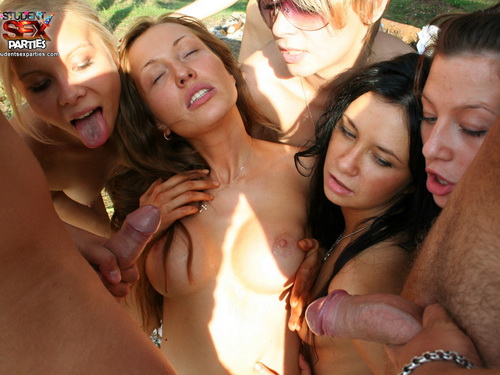 Related Posts
No related posts.